I'm a 30 year old mom of two kiddies. Johnny and Paige, but we call her Pea. I also have a doggie daughter, Lucy. She's a black mini schnauzer who's all ears. Seriously, she has really, really big ears. I'm a Library Goddess, and I like to bake, and cook. However, after seeing the prices on fricken' chocolate chips , I'm going to have to find a new hobby! I wear my baby and try to buy organic, but in this town, it ain't easy. I've also got strong feelings on the whole men -vs-women pay scale. We're getting hosed. But that's another topic...
You can find Sky on Twitter or at her blog.
My name is Jennifer and I am a SAHM of three teen boys (16, 14 and 14). I have been married for almost 18 years and I am owned by a pampered cat. I am a coffee addict, a voracious reader, and an avid knitter. I love all things Fair Trade and Organic. I am a passionate knitter, avid reader, exercise fanatic, lover of art, devoted Foreign and Indie Film watcher, and a copious consumer of dark, Fair Trade Organic chocolates. I blog about my life.
You can find Jennifer knitting at her Blog or on Twitter.

Hello! My name is Jen Hinton and I am a wife to Dustin and mommy to Boston my one year old son. I am doing a lot of fun things these days. I am the Founder of The Classy Closet, Entrepeneur, Radio Show Host, Blogger, National Editorial Director for US Family Guide, and NAOFP Mentor!
We also call Jen fabulous you can find her weekly at her Radio Show or on her community or posting tweets on Twitter.
I am a 23 year SAHM to our 1 year old little boy. My husband and I have been married for 3 years and I am pregnant with our second baby! Once upon a time, I was a manager in retail and have filled all of my extra time with blogging! I love meeting all of you fantastic mommies! I love writing reviews and hosting giveaways.
You can Dee's fabulous reviews on her blog or catch her on Twitter.
My husband and I are both Elementary School teachers in a somewhat small town about 20 minutes outside of Louisville, Kentucky!!! We have an 9 year old son and a 4 year old little princess!! We enjoy attending local sporting events and watching our children play sports. On our blog you will find great product reviews, fun family times, and a few contests in the mix!
You can find Stacey having some great giveaways on her blog or on Twitter.  
I am a 35 year old stay at home aunt to an 11 year old that I call the bean. I blog about my life in dealing with lupus, diabetes and cancer and everything in between. I am an avid dog lover and do rescue's! I have three dog's who are the center of our live's. I have been married to my best friend now for 5 year's who I call the dork. I love to cook quick and easy meal's and post these reciepies often. I do sweepstakes as a hobby which has lead me on the path of doing review's! I also love to decorate and my style is french country! My husband and I are both movie and music buff's!
Lori (who makes us laugh) can be found at her blog or on Twitter.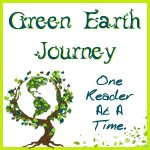 Hi, Im Hyla. I am 24 I have 3 children. Celtic 7 (Kel-tik)
Sheamus 3 on Feb 8th (Shay-mus)Guinevere 1 1/2 (aka Pixie)
We are having our 4th and very much unexpected baby on June 10th, well that is when the little one is due, but I usually go 2 weeks early!
We find out the sex on the 22nd! I stay at home with my kids and I blog about green products, making your own products, eco finds, interviews with eco sellers, eco giveaways, anything green really.
You can find Hyla posting on her ECO Fabulous blog and on Twitter.

Hello! I'm Jacqueline, an Alaskan stay at home and homeschooling mom of four delightful children who has a passion for lending her voice and Mommy views to share her experience with other moms through product reviews and hosting blessings (aka giveaways)!
Find Jacqueline and her great giveaways on her blog or you can find her on Twitter.

I am a SAHM in Alaska....with 5 kids...well technically 4 at home since one is off in college right now....I blog about whatever life throws at me......and i usually say what I mean, and mean what I say!! LOL and yes it does get me into trouble most of the time, but I have learned to roll with it!!!
Find her posting at her blog or on twitter.
I'm 35 years old and have been married for nearly 16 years. Fun fact: my husband and I knew each other less than two months before we got married! I have three girls - 14, 12, and 10 - and two boys - 7, and 16 months. I finished my degree in English just a few years ago and am a bona fide "word girl." In addition to blogging, I write freelance articles for online parenting and literary magazines, as well as book reviews for publishers (in exchange for free books!). We recently relocated from Oregon to Texas, and I'm slowly adjusting to life in the South. On my blog you'll find a growing list of reviews and giveaways, stories about life in our full house, my never-ending quest for self-improvement, and maybe a little bit of "motherly commiserating" (aka: whining), too!
Check out her blog and catch her on Twitter.
I'm Casey- aka Deuce or Deucey, to my friends. I'm a stay at home mom of 2 little ones, and I'm married to a butcher who works a lot so that I dont have to. I love my blog cause its the little bit of "me" time that I get during the days! I love finding new products, meeting new people and sharing my opinions on things!
What else???................. (I dont know how to twitter)
Casey is always making us laugh on her blog.
hi! i'm amanda...i'm 27 and i'm mom to jordyn (almost 5) and tristan 8! my husband is frank and we've been married 5 years! i just recently opened up an online boutique called 'Purely Girlie Bowtique' and i'm loving it so far! i've been making girls boutique hairbows and other fun hair accessories for about a year now and it's just the most fun thing ever! other than that...we love to go to the beach, go on walks w/ our giant german shepherd named loki, and just hang out and chat. we also have 2 cats (lily and figaro) that are spoiled rotten and think they're humans...of course.
Check out Amanda's adorable creations on her website you can also catch her on her blog.
What's It About?
An ongoing tale about a girl teetering on the backside of her 30's and her 40-something husband. Together they embark on their most excellent (and terrifying) adventure yet.. adoption via foster care. In 1999, a year after her own mother passed she found out she herself was an adopted county baby. Life has some ironic twists but we all seem to come full circle.
Follow Melissa's amazing journey on her blog.

Smacking down the reviews of the coolest products for Moms, Dads, Kids and Women. Stop by to read up on the latest products, enter giveaways, or just read along about a wrestling addicted life.
Check out Gina's smackdown on her blog also on Twitter.
Hi! I'm Heather, a SAHM of two children with a new baby due in March 2009. (It's a girl!) I enjoy meeting other moms and sharing the best products with them through reviews and giveaways. I love to spend time with my family, cook, shop and decorate!

Check out Heather's blog and you can find her on Twitter.